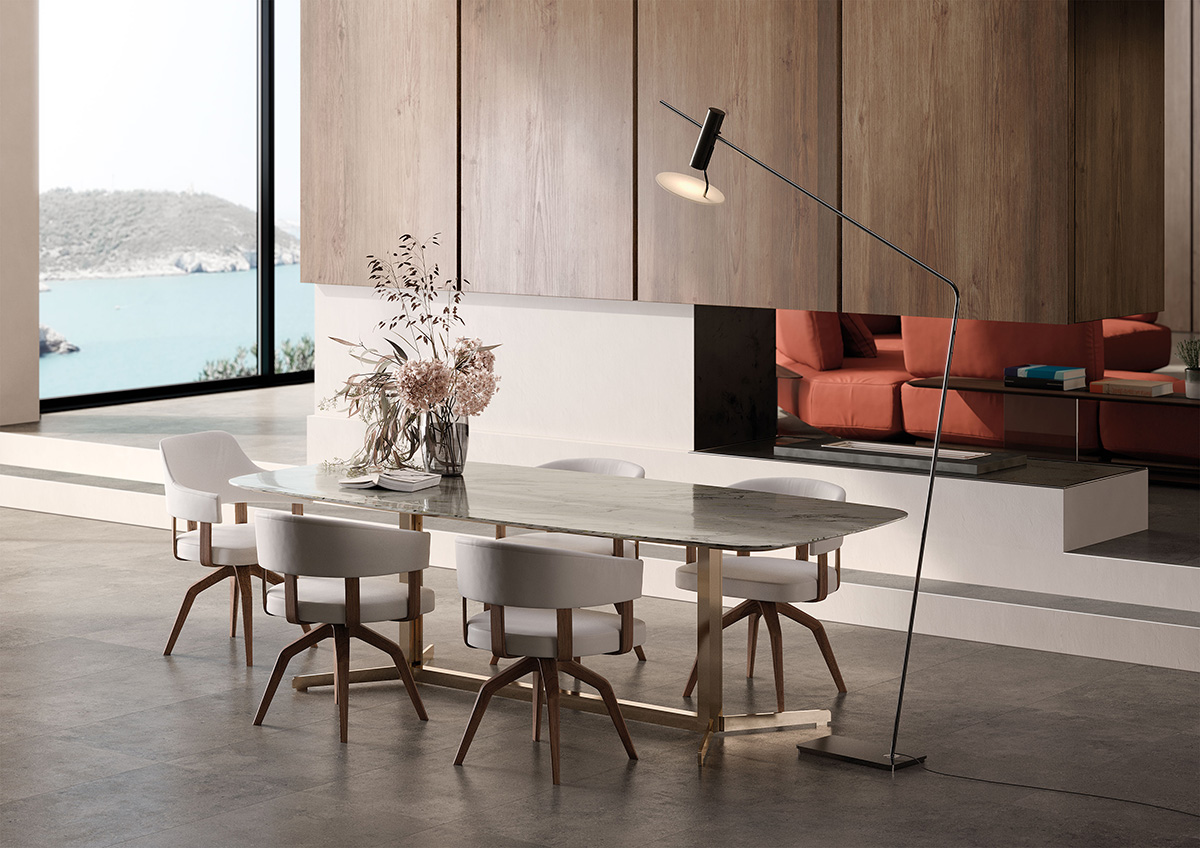 Dress your home to impress this season
Western Furniture's product collection is sure to make your home the talk of the town
Dubai, UAE (September 24, 2018):Upscale furniture retailer, Western Furniture is showcasing some brilliant and impressive mix of intriguing collections from the furniture industry's crème de la crème Italian brands such as Natuzzi Italia, Reflex Agenlo, Flou, Gruppo Tomasella, Gamma, Calligaris, Draenert and Bonaldo.
The products displayed by the brands include padded chairs, accent chairs and armchairs; dining tables, coffee tables and side tables; ottomans and poufs; desks; sofas, couches and love seats; and a variety of furnishing accessories, including a rich selection of mirrors, rugs, sideboards, wall art, glassware, lighting and much more for residential use. These products exhibit a perfect balance between form and functionality to achieve a design with aesthetic appeal.
Commenting on the new collection, Ms. Gayatri Dongre, Senior General Manager at Western Furniture said, "Products by these lifestyle brands exhibit an epitome of class, luxury, sophistication and elegance. These pieces enrich your space with functionality, practicality and making your house truly idiosyncratic and appealing."
Ms. Gayatri Dongre shares some tips and tricks to incorporate furniture and home decor to spruce up a room with confidence –
Colours – Go big or go home in the simplest ways possible. Minimalism still rules. To make the space more enticing, it is advisable to use cool shade colours instead of dark coloured tints. Choose colours that rouse your personality and make you content. Layer them in various tones throughout the space. This will embrace depth and intrigue even in a monochromatic room.
Lighting– Once the room is lit the correct way, it creates an inviting environment and encourages people to loosen up and feel comfortable. The correct lampshade can make or break a room. You should invest in a combination of floor lamps, table lamps, chandeliers and dimmers depending on the function of the room.
Comfort– When it comes to choosing furniture or flooring, your top priority should be comfort. If it feels great to sit or to put your feet on then they will be beneficial investments for your home. In the long run, it doesn't make a difference whether the pieces are conventional, customary or modern as long as it reflects your personality. Once you've discovered the right mix of accessories that work for you, place them with confidence!
Greenery– Make sure to infuse greenery to add a peaceful and calming vibe to your haven. Rich greenery relaxes corners and traps the eye into speculation there is something more to the room than there genuinely is.
Storage– Give your storage solutions a chance to pull double duty. Smart finds will help you maximize your home's storage capabilities while adding cool and vintage elements to any room decor.  For example, ottomans can be utilized as a comforting element to the room and also as a hidden storage component.
Press:
https://inbusiness.ae/2018/09/24/dress-home-impress-season/